1. To edit or delete a event, hover over the middle icon on the top right hand corner.
2. Once this box appears, click the dashboard icon under your nonprofit's name.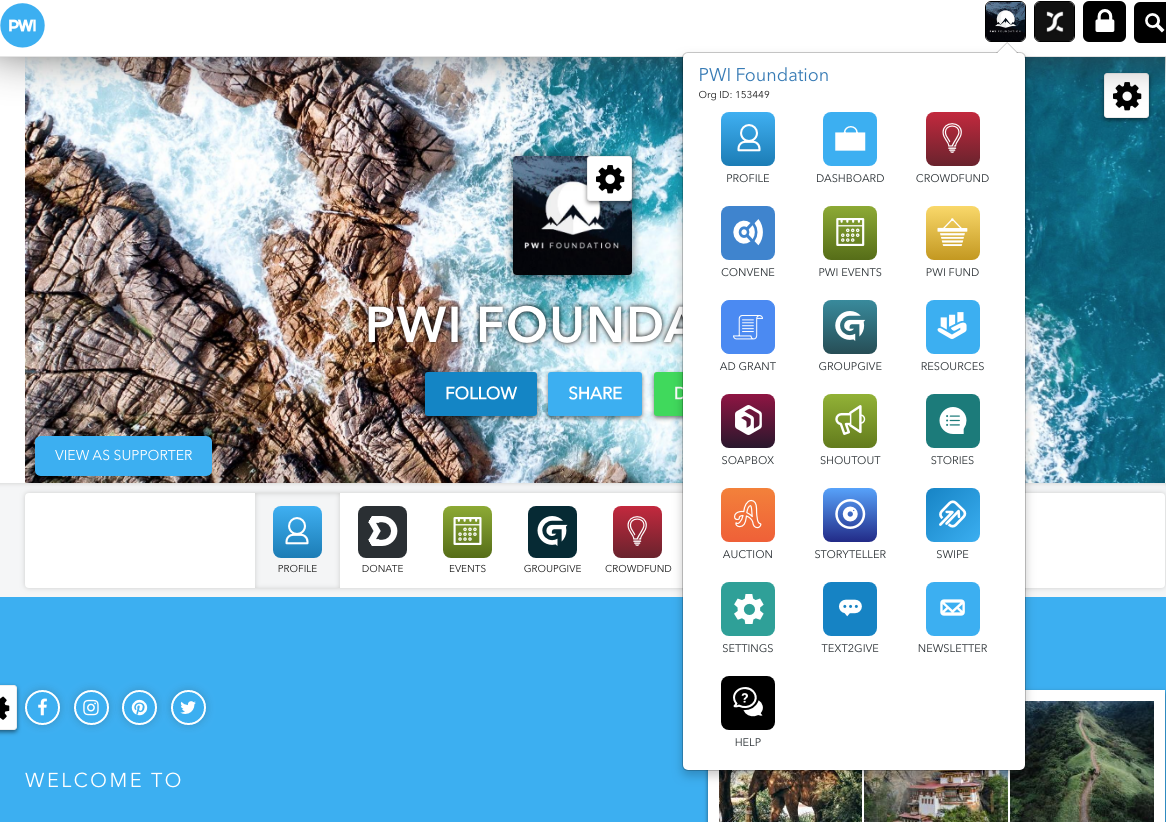 3. This button will take you to your nonprofit's main dashboard page.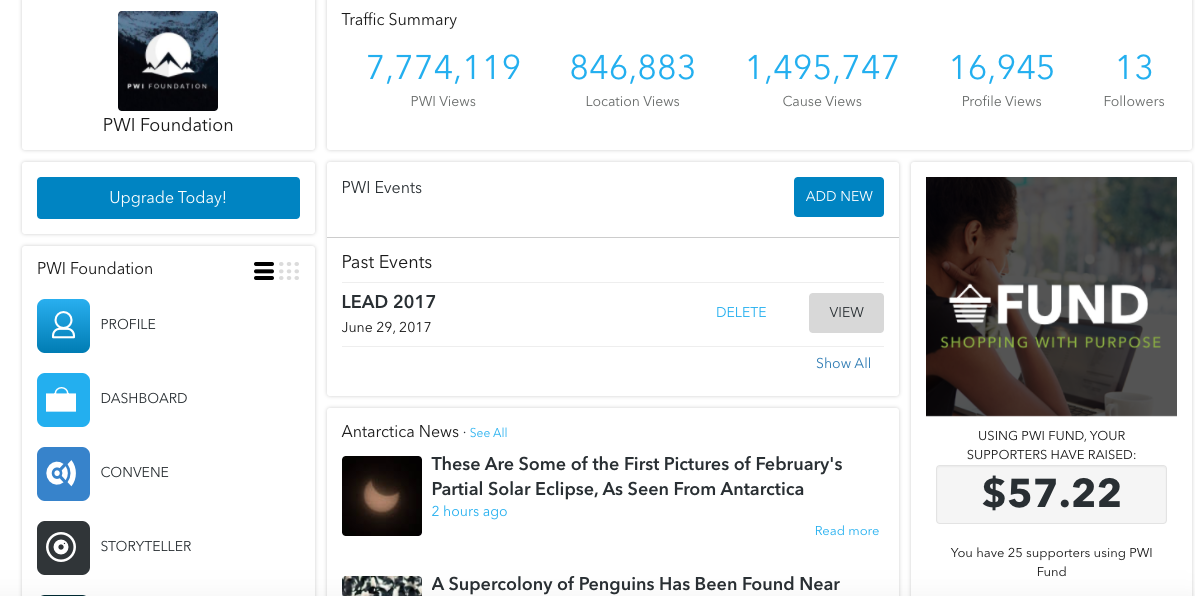 4. Click "View" next to event you would like to edit
  - To delete, click delete next to the event you would like to delete.



5. Click "Edit Event" 



6. Edit any information that is needed then click "Save as draft"




7. Click "Save and Publish" once finished.