1. To view current PWI GroupGive projects for your organization, hover over the middle icon on the top right hand corner of your page. 
2. Click the GroupGive icon under your nonprofit's name.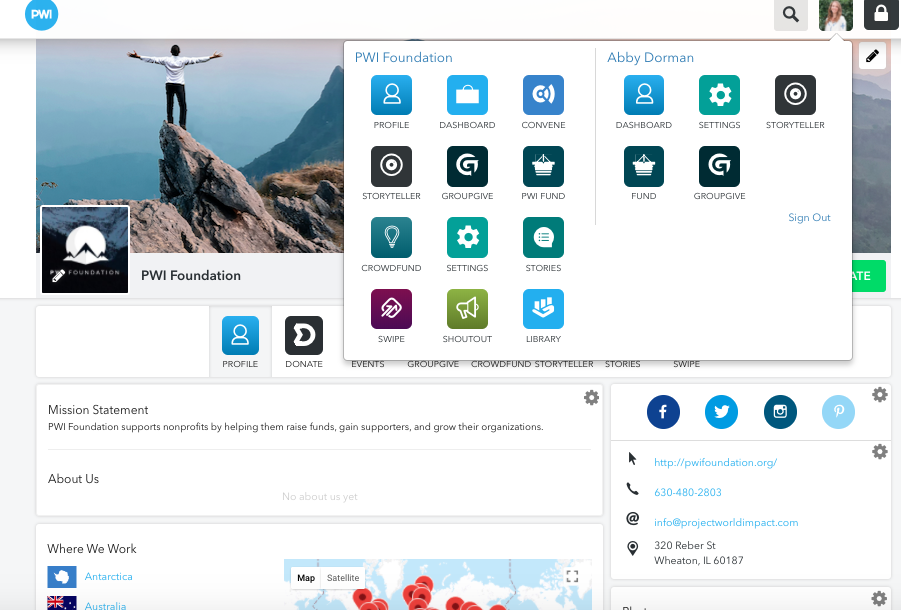 3. You can view all current projects by click "View Gallery". 



 4. View ongoing projects from all your supporters on the Gallery page.