As a nonprofit, you can create categories for your GroupGive projects. If you are having your supporters create a fundraising page for your upcoming 5k, then create a 5k category in your PWI GroupGive dashboard.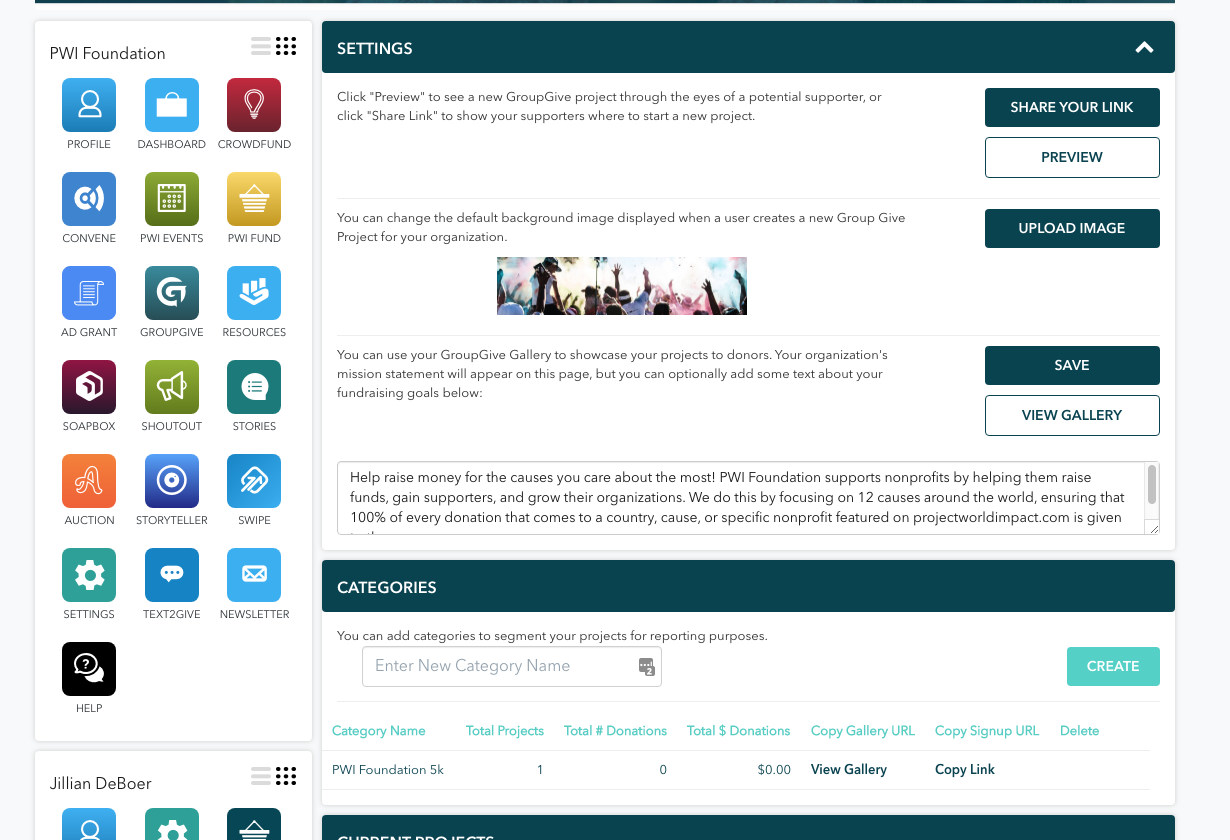 From there, you can copy the link and invite your supporters to create a fundraising page on your organizations behalf. 
When your supporters create their fundraising page via your link, they will select the category that you created.