1. To update your Mission Statement and/or About Us, hover over the middle icon in the top right hand corner.
2. Once this box opens click the profile icon under your nonprofit's name.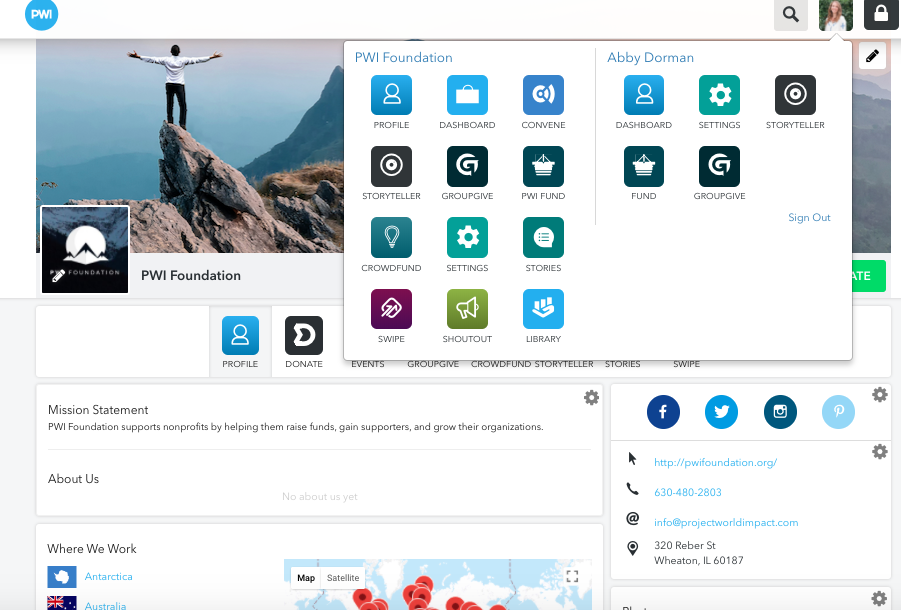 3. This button will take you to your nonprofit's main profile page.




4. Click on the "Settings" icon in the top right corner of the "Mission Statement" box.





5. Write out information or copy and paste it from your own website. You can also update your organization's name in the top section. When you're finished, click "Save Changes".