1. To add/update your organization's contact email on your profile, hover over the middle icon in the top right hand corner.
2. Once this box opens, click the profile icon under your nonprofit's name.




3. This button will take you to your nonprofit's main profile page.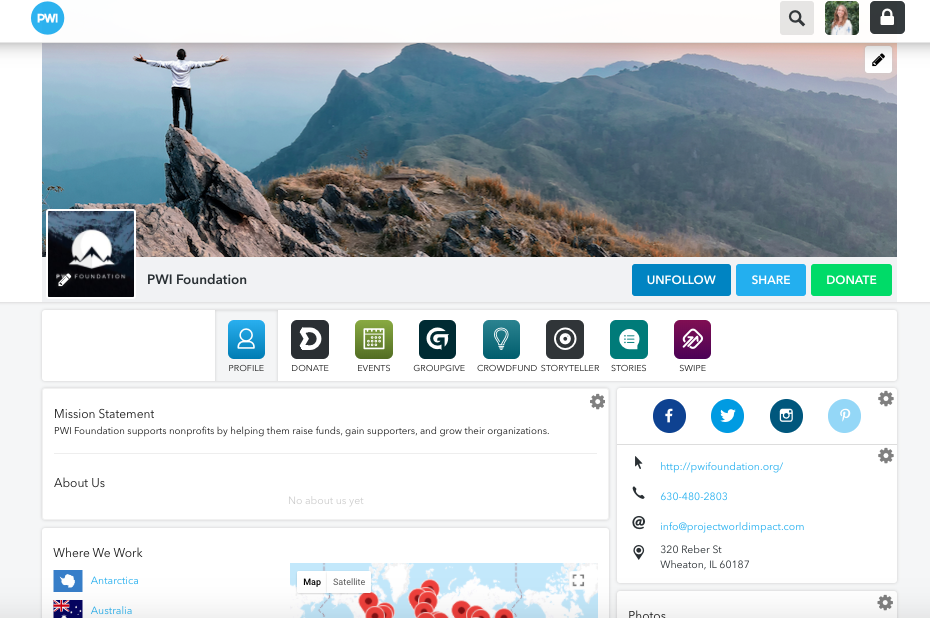 4. Click the "Settings" icon to the right of "Contact Information"


5. Update your contact information, and click "Save Changes" when you're finished.