1. To add or delete social media links on your organization's profile, login to your account and go to your PWI Profile.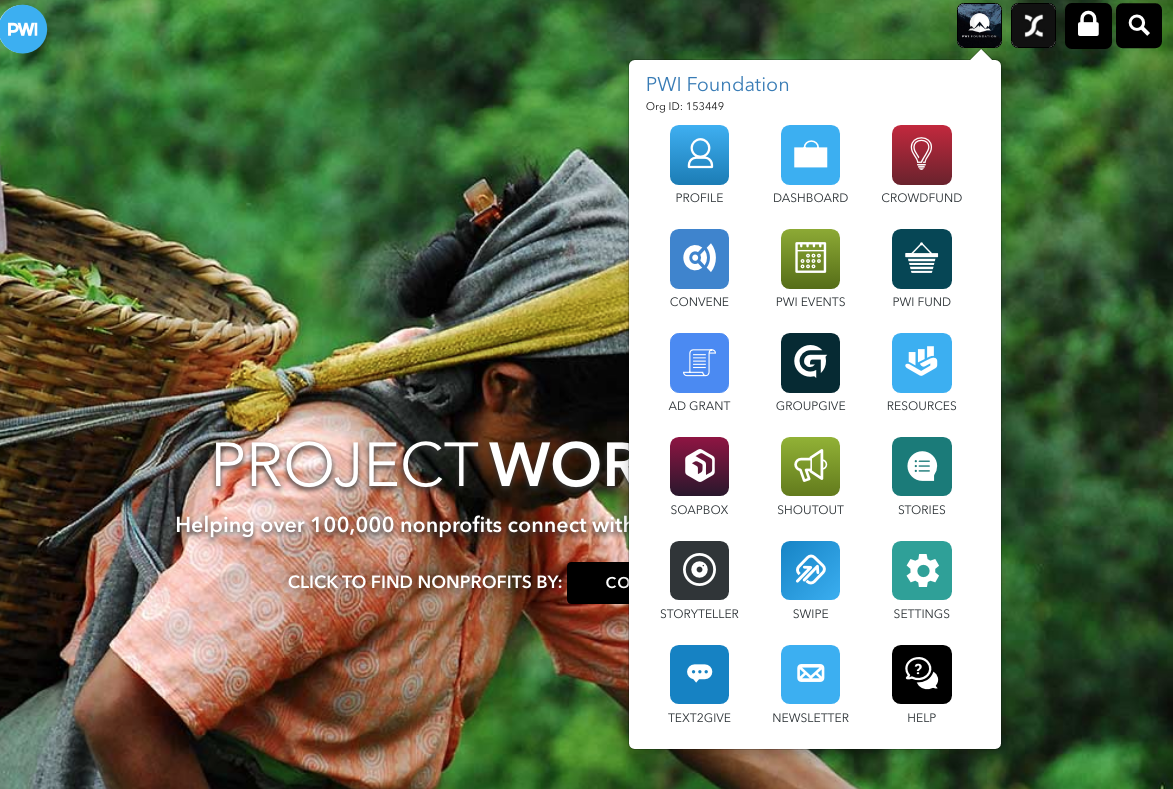 2. Once you are on your PWI Profile, click the settings (gear symbol) next to the social media icons.

3. Once you click on the gear symbol you will be able to add/edit your social media links.