1. To enable payment gateway on your organization's profile, hover over the middle icon on the top right hand corner.
2. Once this box appears, click the Settings icon under your nonprofit's name.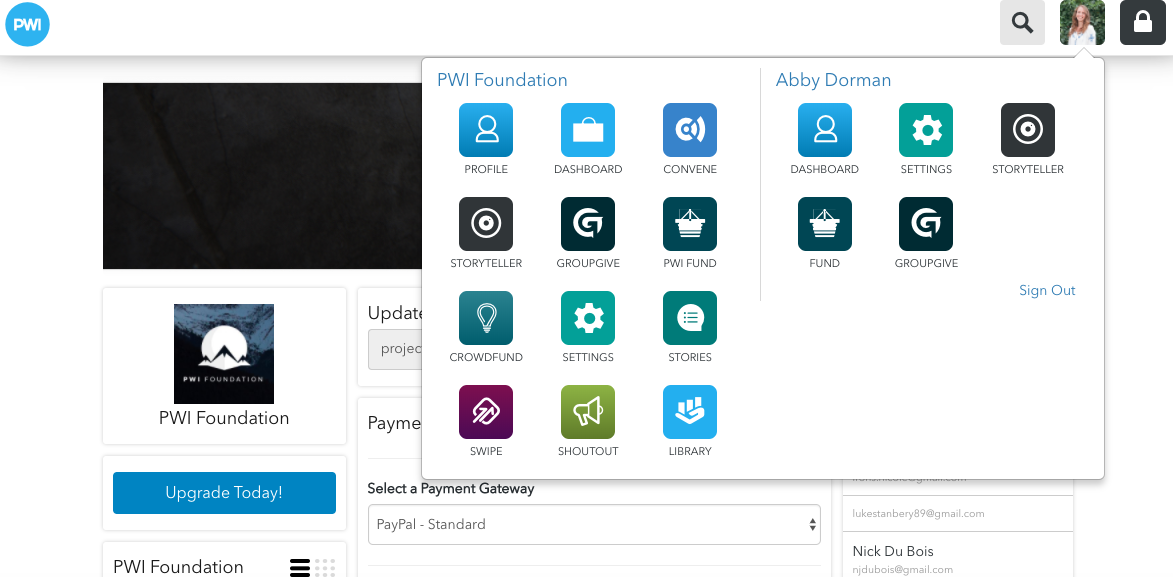 3. Go to the Payment Gateway section near the top of the page. Follow the prompts to input username and key. Click "Save Changes", then "Close".

You can now receive donations, start crowdfunding projects, and use GroupGive to connect with supporters!