1. To enable payment gateway on your organization's profile, hover over your organizations logo in the top right hard corner and click on the "settings" icon.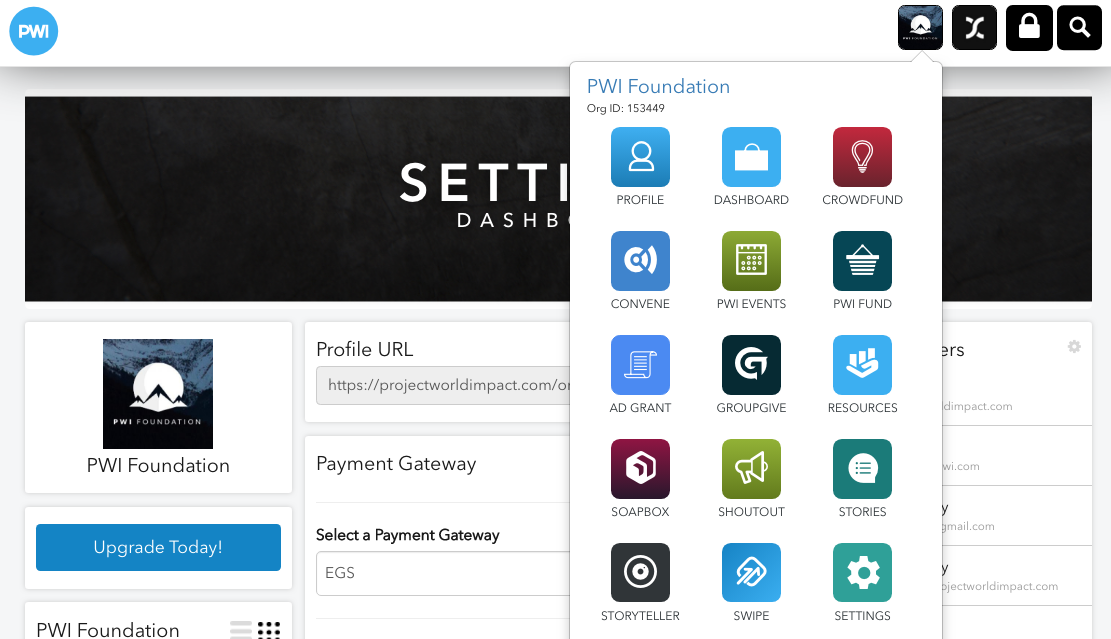 2. On your settings dashboard, you will be able to chose a payment gateway option from the dropdown list. 
3. Enter your merchant information to start receiving donations, start crowdfunding projects, and use GroupGive to connect with supporters! 
Don't see your payment gateway option? Let one of our Nonprofit Coordinators know at nonprofit@projectworldimpact.com.