1. To change the default photo for GroupGive, hover over the middle icon on the top right hand corner.
2. Once this box appears, click the GroupGive icon under your nonprofit's name.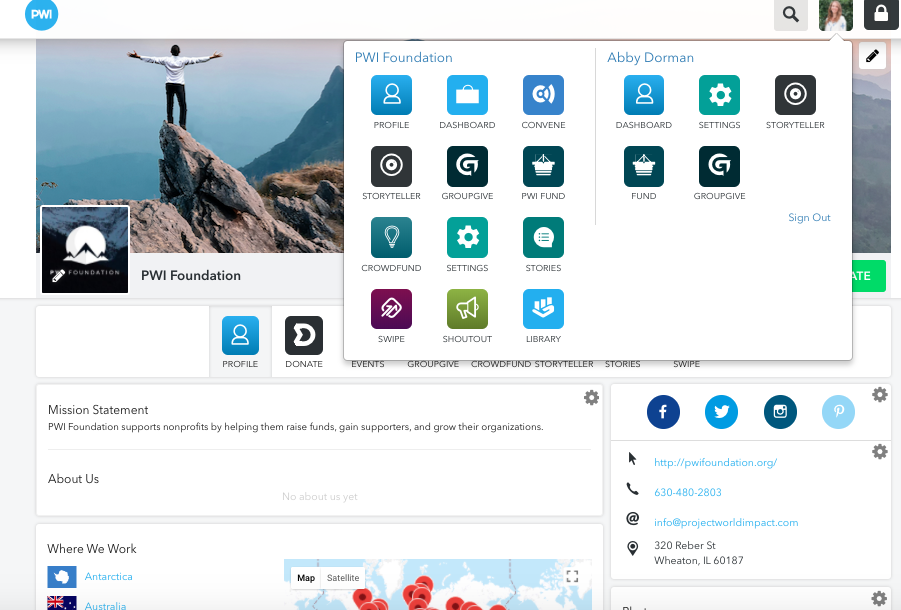 3. Once on the main GroupGive page, click on the "Upload Image" button. 



4. Select the image from your computer and crop it to fit the banner image header, then click "Save Changes".