1. To add or delete photos on your organization's profile, login to your account and go to your PWI Profile.
2. Scroll down at the bottom of your PWI Profile to find videos and click on the settings icon (gear symbol).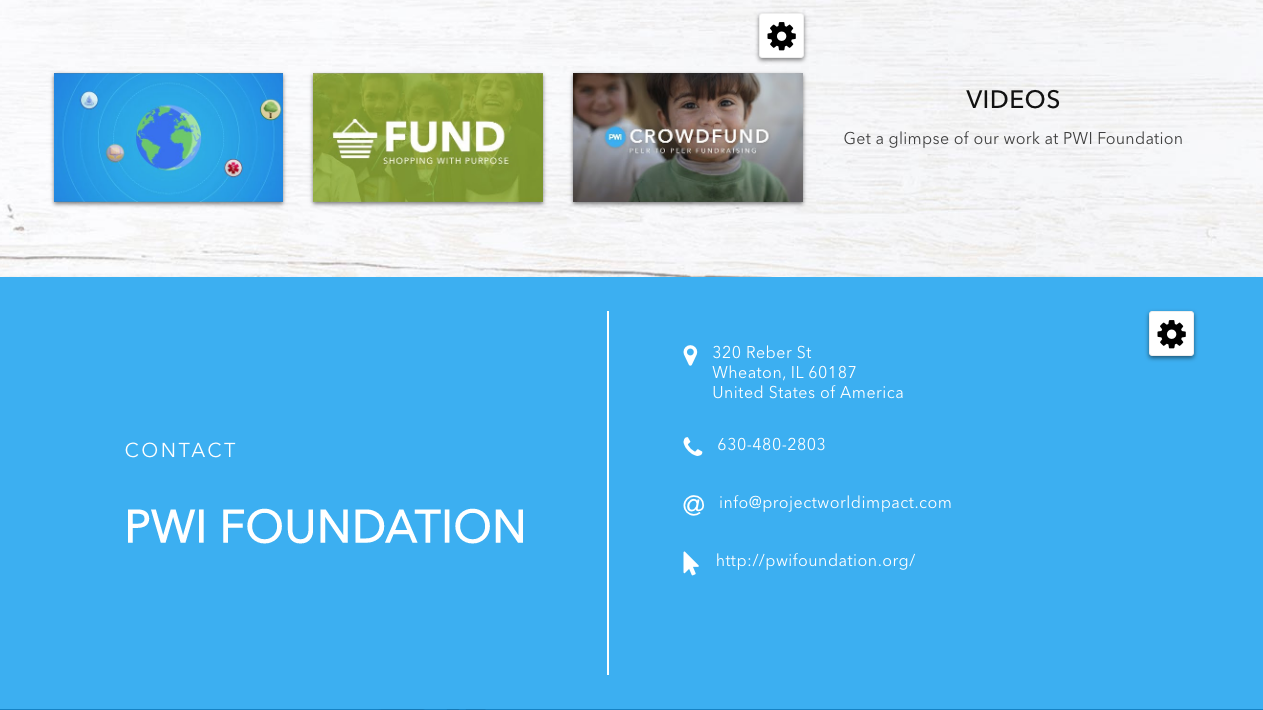 3. Insert a YoutUbe or Vimeo link and click "upload" then "save"