1. To add a video to your organization's profile, hover over the middle icon on the top right hand corner.
2. Once this box appears, click the profile icon under your nonprofit's name.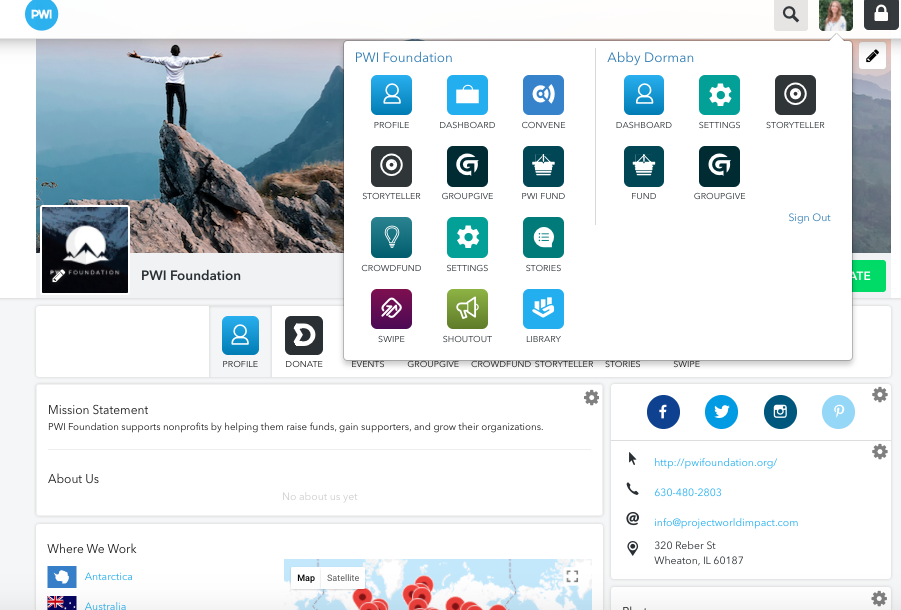 3. This button will take you to your nonprofit's main profile page.



4. Click on the "Settings" cog at the top right hand corner of the Videos box.



5. Copy and paste the link to your video into the text box. 
    - Videos URLs must be either Youtube or Vimeo links.



7. Click "Save" and then "Close".