1. On the Project World Impact homepage, click either Countries or Causes depending on what you would like to search.



2. From the menu that pops up, click on the country or cause you would like to support, know more about, or find dedicated nonprofits.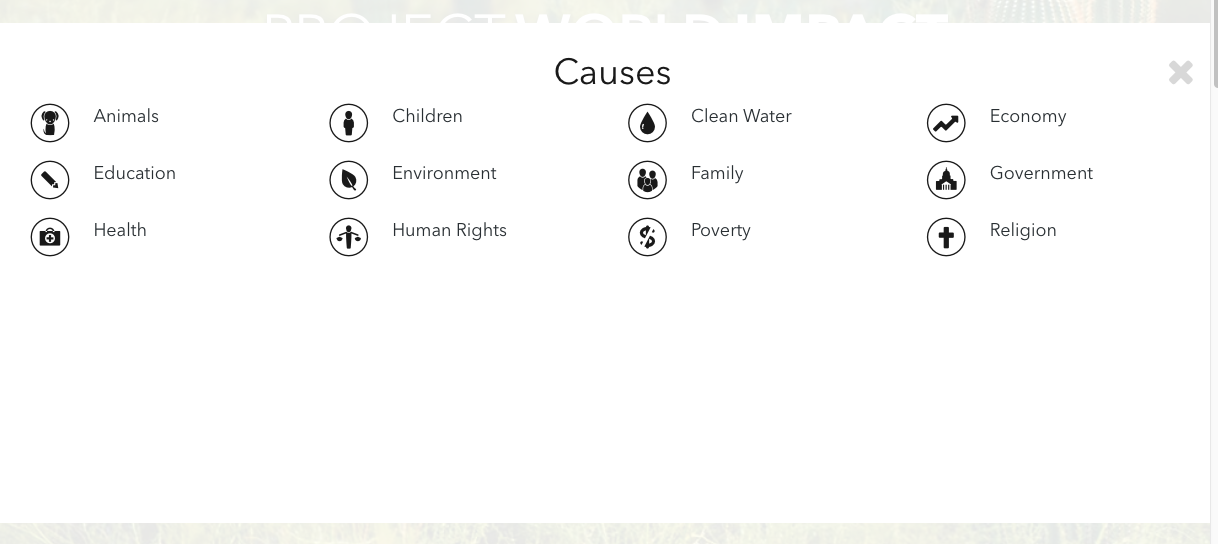 3. On the left-hand side of the page you can browse through the organizations in the country or cause you have selected.