Your donor information can easily be found in your PWI Swipe dashboard. 
1. Login to your PWI account, hover over your organizations icon in the top right hand corner and click on the Swipe button. 
2. From the PWI Swipe dashboard, click "Get Started".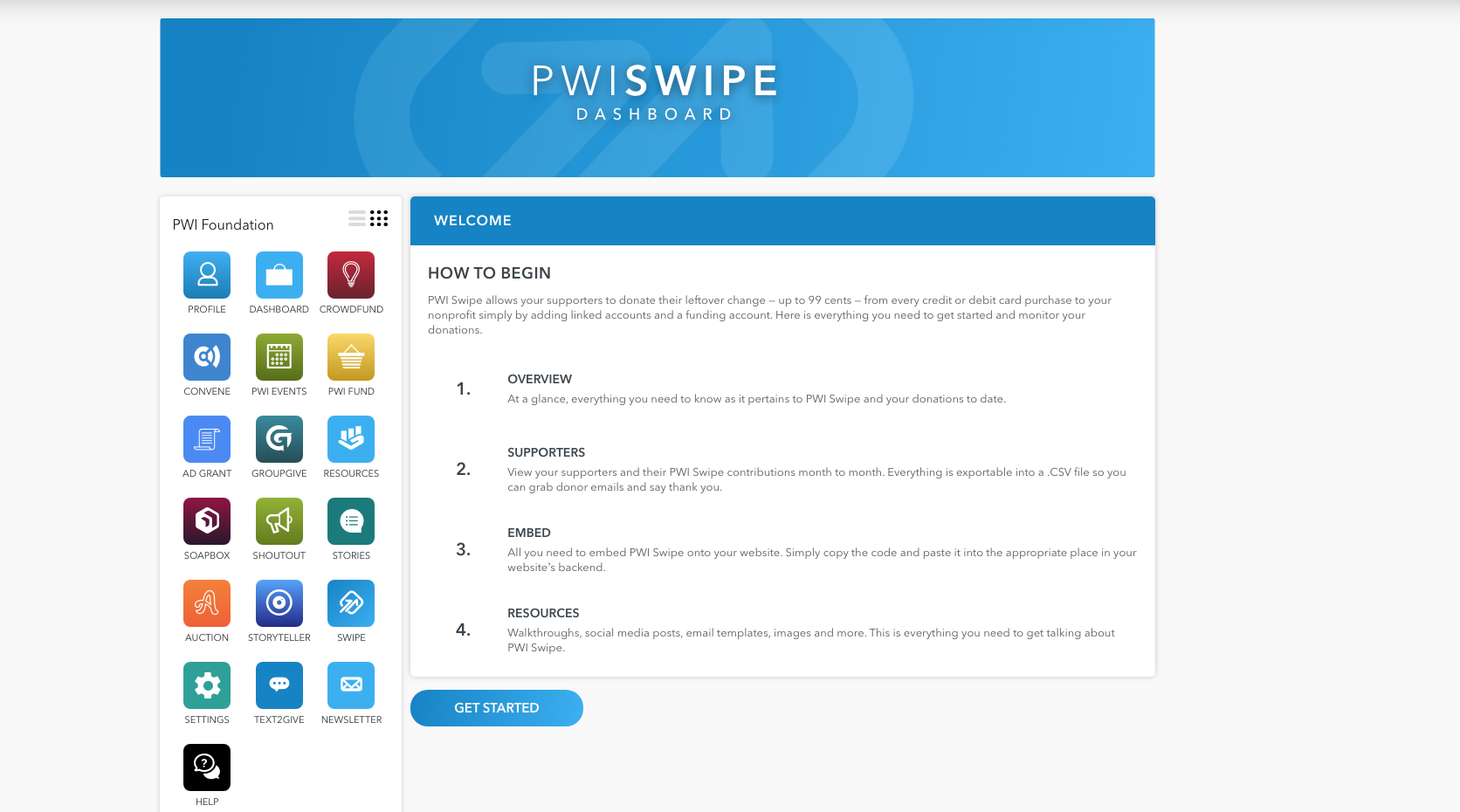 3. Find your supporters and export lists from the supporters menu on the left-hand side.