1. To add countries and causes to your organization's profile, log in to your account and go to your PWI Profile.
2. Scroll down on your profile page to countries and causes.
 3. Click "Don't Forget to Select your Primary Causes" or the settings button (gear symbol) in the top right hand corner.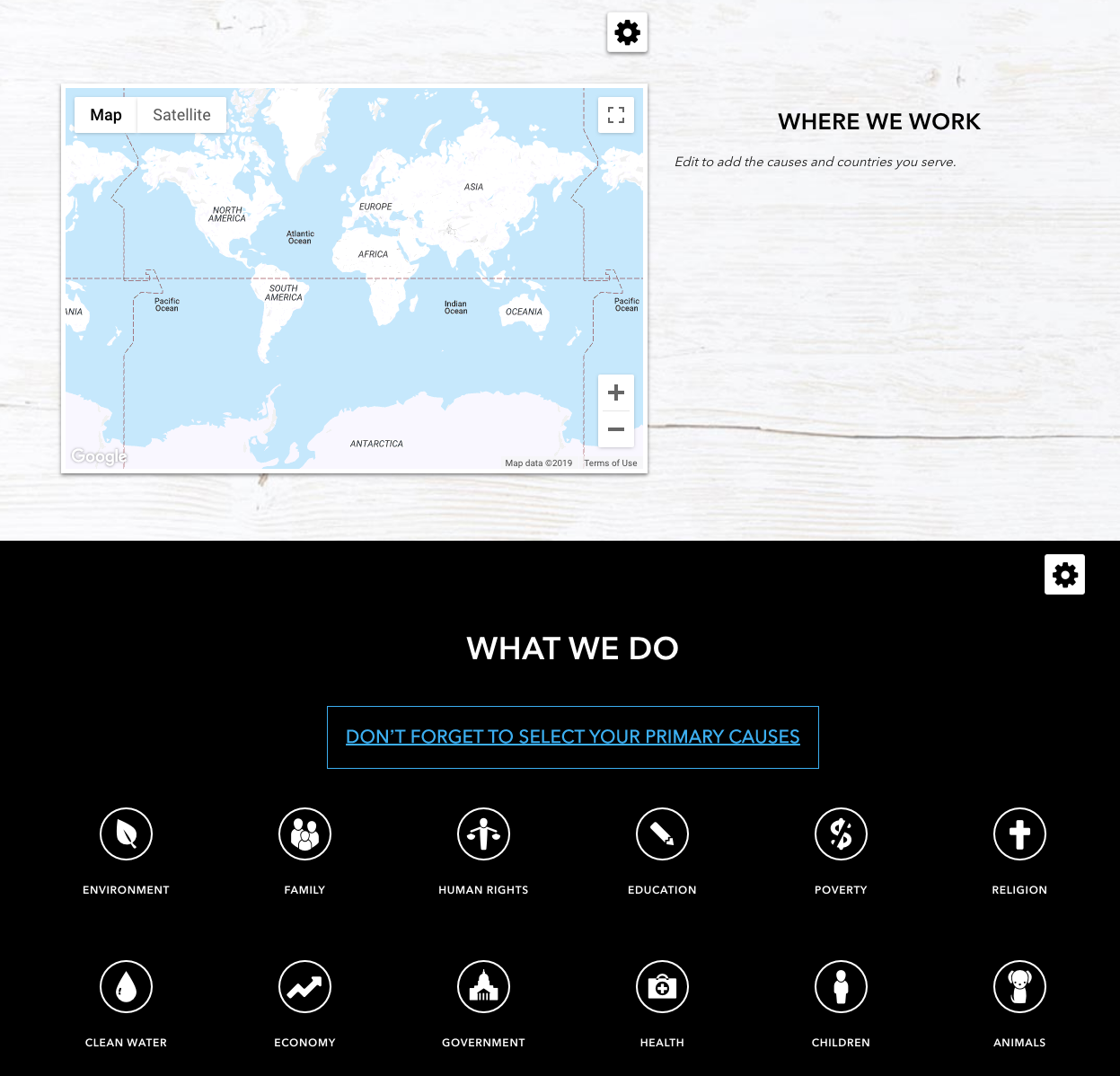 4.  Select a cause and click "continue to sub causes"
5. Next select your sub causes and then click "continue to your work"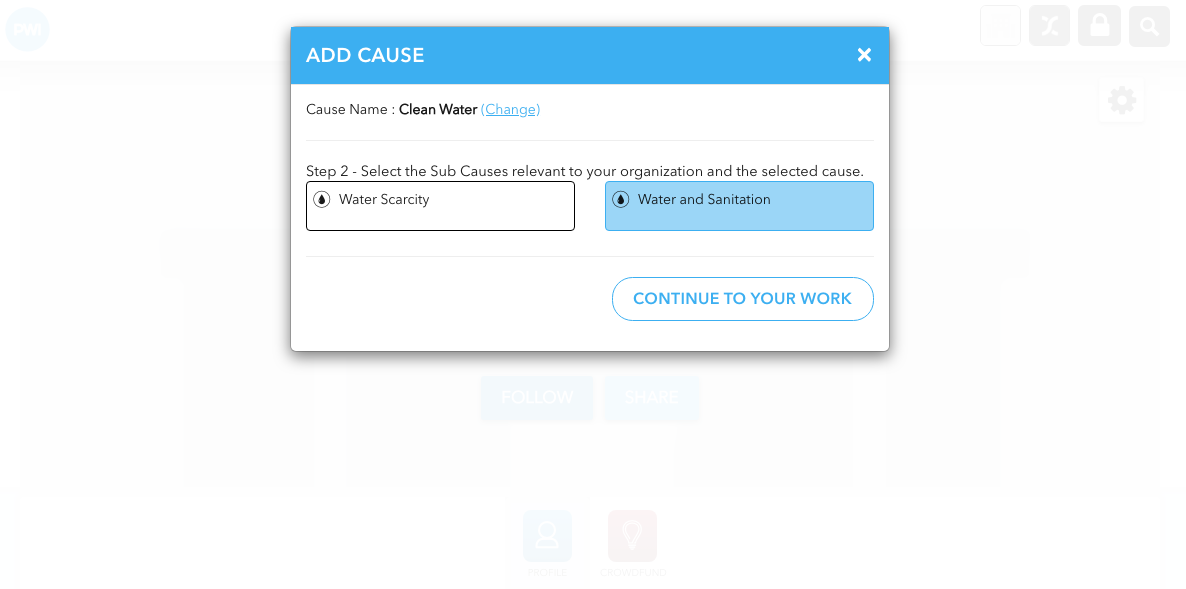 6. The next step includes describing the work that you do for this cause. Once completed, click "continue to locations"
6. Search for the locations that you serve and once completed, click "add new cause"