1. Log in to your PWI account, and go your PWI GroupGive Dashboard.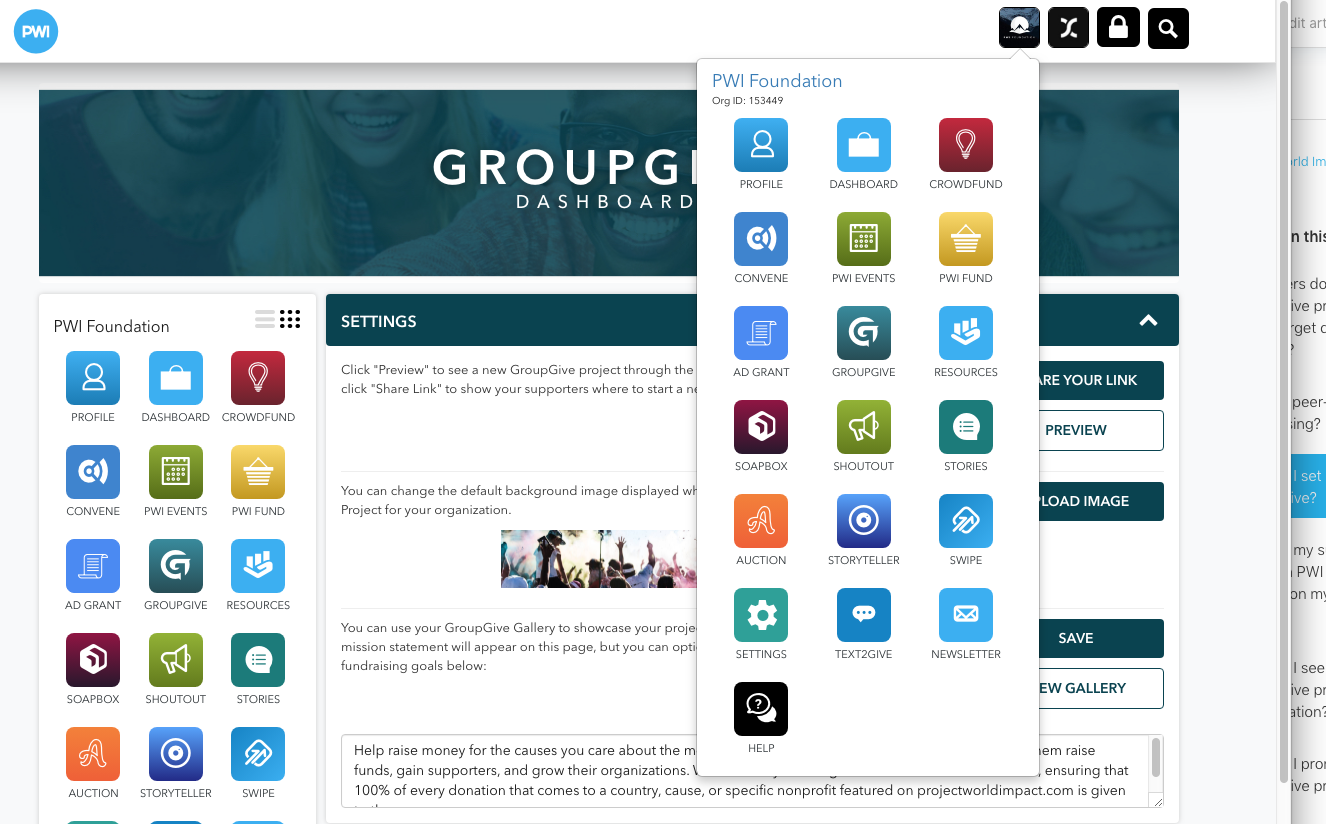 2. From your PWI GroupGive dashboard, you can edit the cover photo, add your organization's mission statement and add categories for your supporters to create fundraising projects for. 
3. Once you create a GroupGive category, you can share the link with your supporters so they can create a fundraising page on your behalf. Each category that you create will have it's own gallery that you can view on your GroupGive Dashboard.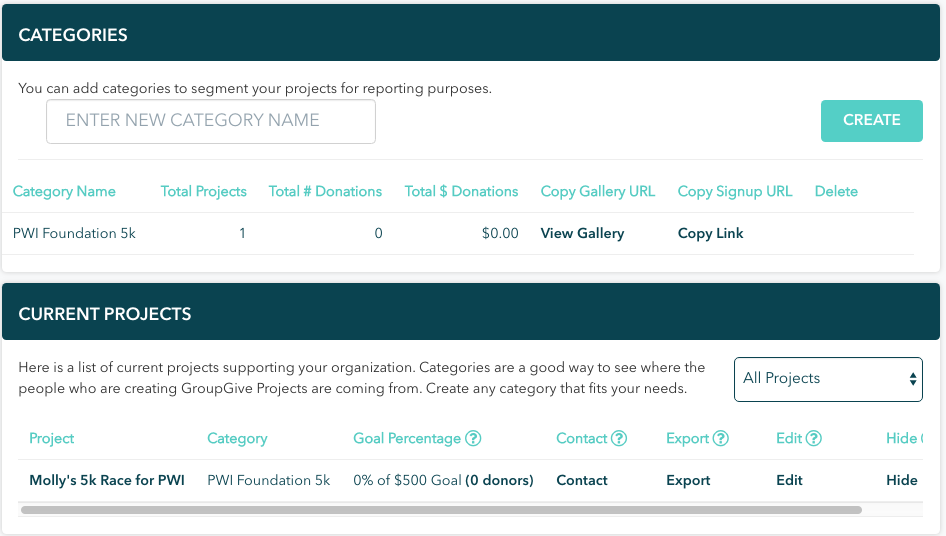 4. From your GroupGive dashboard, you will be able to view all current and past projects, export donor lists and more.